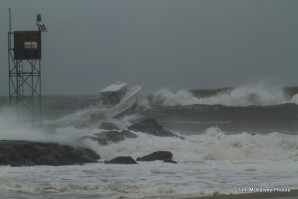 PROCTORED NJ INTERNET STUDENT EXAMS (in-home or our place).  
 WHAT TO BRING TO YOUR EXAM

 1-   Voucher showing Internet Course completion ( No. The certificate expiration date does NOT disqualify you.)
 —–>   PROVIDERS : BoaterExam.com    or   Boat-Ed.com   or  AceBoater.com

( Coming soon)


2-    A photo I.D.  School or work ID card, Passport, Driver's License, etc.
3-   Pen & Pencil
4-   SASE- Stamped & Self-Addressed credit card sized Envelop  ADDRESSED TO YOU
5-   Cash or check for exam fee (less  $10 deposit).
———————————————————
Proctored Exams Scheduled______________________________________________________________________________
 –> Off Season
   Every Tuesday 7-9:30pm  . . . . . . incl. 1 hour Review session
       @ PARAMUS RESCUE/OEM  2nd Floor
  Every other Saturday 9am to 11:30am . . . .  incl. 1 hour Review session
       @ HOPATCONG- Patricks' Pub
October – February

(OFF SEASON)
–> In Season (SORRY.. Delayed class start to Tuesday 4/18/23)l 
   Every OTHER Tuesday . . . 7pm to 9:30pm  . . . . . . incl. 1 hour Review session
       @ PARAMUS RESCUE/OEM  2nd Floor
  Once a month Saturday . . . 9am to 11:30am . . . .  incl. 1 hour Review session
       @ HOPATCONG- Patricks' Pub